Are there sexier men alive than David Beckham? This is our (much better) list
Yes, I agree. David Beckham is one of those rare, lucky men who is perennially sexy.
Beckham is always going to be one of the sexiest men alive and there is no need for an announcement on a magazine cover.
As one Twitter user noted: "People magazine naming David Beckham 'Sexiest Man Alive' is equivalent to Oprah holding a press conference to tell us she's rich."
In other words, no need to state the obvious.
Coupled with the fact that all but one (Denzel Washington in 1996) men have been white, we thought that it's time People Magazine's choices include a little diversity too.
So we came up with a list of our own.
Some men in the list below may not be conventionally good looking (ahem) but they have made important, big differences in their relevant fields — and beyond.
1. Elon Musk
PHOTO: REUTERS
Musk has it all. The looks, the money (he is a self-made billionaire), and the ambition (he has seen vast success with his space exploration company SpaceX).
Musk is basically the real-life version of Marvel's Iron Man Tony Stark. Iron Man director Jon Favreau said that the movie version is heavily based on Musk.
The 41-year-old, who is worth US$6.7 (S$9.48) billion, is an inventor and entrepreneur and leads a couple of companies including SpaceX and Tesla Motors, which makes electric vehicles.
If you've heard of a little thing called PayPal, that's him too.
Genius is not an understatement when referring to him.
One of Musk's sexiest qualities is his ability to dream big — and walk the talk.
Besides looking into space exploration, which is fast becoming a success despite its early critics, Musk is working on a project known as Hyperloop.
It sounds too much like science-fiction to be true, but this transportation project essentially involves passengers getting into elevated tubes and transporting them across a distance at the speed of sound.
The project is slated to start construction next year in a community at Quay Valley just north of Los Angeles.
2. Drake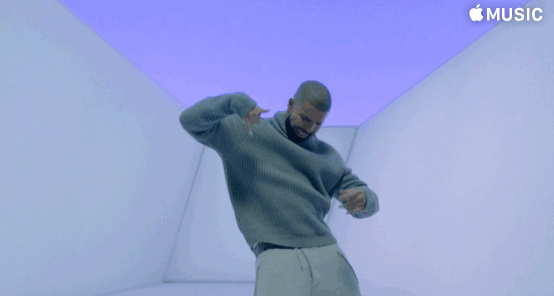 Everything this 29-year-old Canadian does is gold.
First, a surprise mixtape released at the beginning of the year topped charts across the world.
He then won (by public consensus) a rap feud against Meek Mill with a classic diss track.
Then Hotline Bling happened.
The massively catchy track dropped on Soundcloud without much fanfare.
Even without the initial radio play, the grew to be his second biggest hit after Best I Ever Had.
But it's the video that proves the sexy. His dancing was so un-self-conciously uncool yet iconic. He's even wearing a nerdy sweater.
Career killing? Far from it. It was instantly viral and produced lots of hilarious memes and imitated and parodied all over.
Which just made him even cooler.
3. Cristiano Ronaldo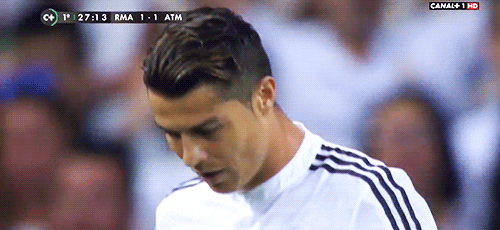 Too obvious? Maybe. But instead of Beckham, a retired athlete, People would have been better off picking Ronaldo, who is still widely known as the world's best football player.
Of course, he's got the looks and body to boot. But if you're looking at the new parameter of being a model father, Ronaldo is exactly that. A devoted father to his five-year-old son and known for his philanthropy.
In August, the Portuguese football player was named the world's most charitable athlete by Dosomething.org.
He has made a number of donations to various causes but notable ones include £53,000 (S$114,442) to pay for a 10-month-old baby's operation and paying for the medical expenses of a nine-year-old cancer patient.
He also donated £105,000 (S$226,456) to fund a research centre at the hospital where his mother was treated for cancer.
That he has yet to be 'tamed' and led to the altar by any one woman adds to that allure. A good heart with bad boy attitude? Now that's a delicious dichotomy.
4. Jussie Smollett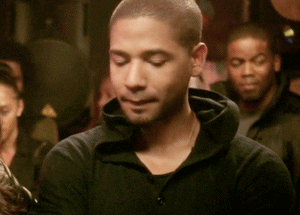 He may not be a household name yet but Smollett,32, is one of the breakout stars from hit TV show Empire.
Smollett, who plays Jamal Lyon, has that irresistible smile (with matching dimples) that would melt the heart of just about anyone.
He's about to break into the (irl) music industry as well as he signed with Columbia Records in March.
Smollett also co-wrote one of Empire's most popular TV songs You're So Beautiful.
5.  Matt McGory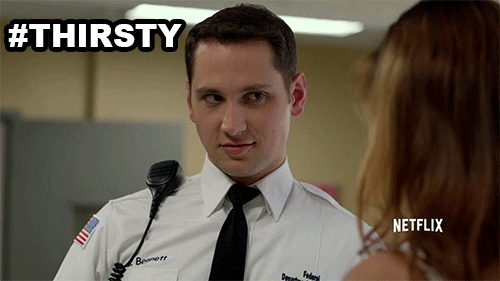 If you're familiar with the name, you're probably a fan of Orange is the New Black and How to Get Away With Murder.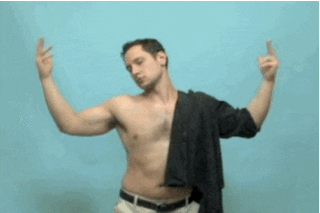 But besides his acting and comedic abilities, he has endeared himself to many because of his views on several issues related to equality including the Black Lives Matter movement and feminism.
McGorry, 29, has made sure that it's not just a token Tweet or Instagram photo once in a while.
His social media feed constantly makes references to the bleak situation in the world when it comes to equality - and he frequently replies commenters to try and educate them a little more on these issues.
He has even written a column for Cosmopolitan's website on how becoming a feminist was similar to falling in love.
The acceptably sexy face of political correctness.