Barbie dolls are becoming normal. They are finally wearing flats!
For some, Barbie has been a role model.
Maybe not in the sense of getting a boyfriend who is totally smooth downstairs but there are people out there getting surgery to get Barbie's impossibly proportioned body.
An isn't Barbie the girl that can do everything?
Now it looks like Barbie is stooping down to the level of us mere humans.
After 56 years of wearing heels, Barbie will finally be able to wear flat shoes.
No matter what you say about Barbie and her... statistically impossible body, you have to give her props for wearing heels for more than half a century.
Meanwhile, I can't even wear a pair of heels for 56 minutes without wanting to cut my legs off.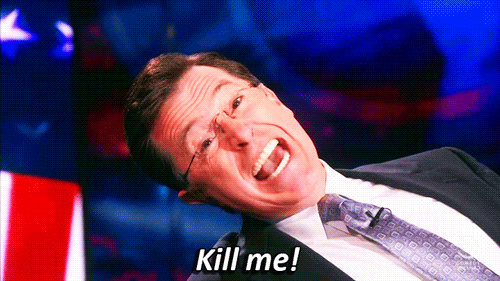 So I'm more than happy to know that Barbie still possesses some human qualities.
Barbie was formerly always on painful tippy toes.
But with the new 'Fashionista' dolls, their ankles are adjustable.
This means, just like normal people (gasp!), Barbie will have a choice to wear flats or heels.
That not all. With eight different skin tones, 14 different face shapes, 22 hairstyles, 23 hair colours and 18 eye colours you can now find the Barbie that most resembles you.
There's Film Director Barbie, Pink Petals Barbie. But even with 14 different face shapes, I doubt there's a bleary-eyed and a puffy Just-woke-up Barbie. Or scraggily-haired Not-Going-Out Barbie complete with tub of icecream and bag of Cheesy Doritos. Nope. That reality will just have to wait.
For now, it is mainly the shoes. But even with flats, the makers Mattel say that the top-heavy doll still won't stand unaided.
So what are her choice of flats?
An enthusiastic Facebook post by Mattel said: "Yes, you heard correctly! Barbie is kicking off her heels and wearing flat shoes for the very first time." 
"She has strappy sandals, ballet pumps, beach shoes and other flats to wear – lucky girl having a closet full of shoes to choose from."
No combat boots or Doc Martens? Hmm, Okay then maybe she is not so normal after all – I only have one shelf of shoes to choose from.
Although having fewer shoes to choose from than a doll is not so heartening.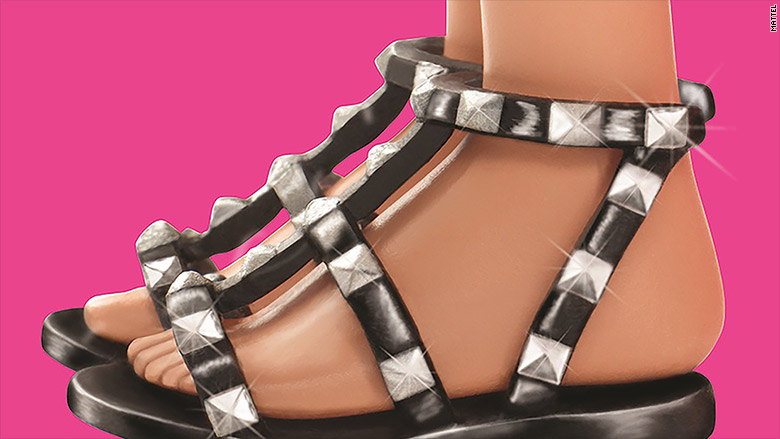 Photos: Mattel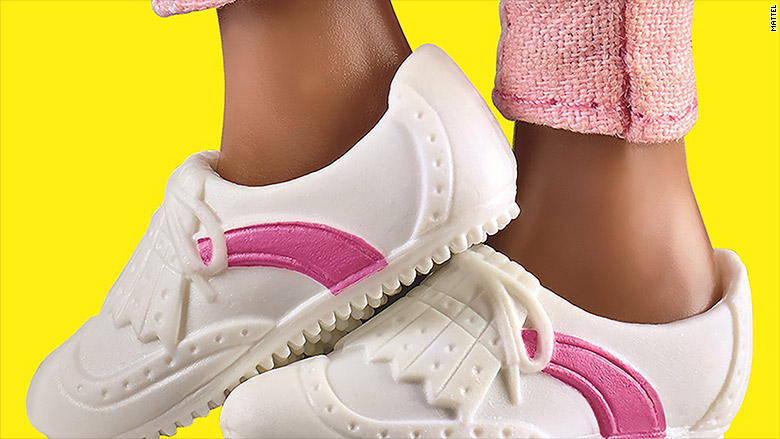 I have to say this is a pair of sneakers I would love to wear. 
But from this photo, it looks like Barbie still isn't used to walking in flats as she appears to be treading on her own foot.
She is still pointing one feet in that usual Barbie tiptoed pose.
It's okay, She spent 56 years in heels. It takes time to be as grounded as us mere mortals.