Best Reactions Ever? This priest loves the new Star Wars trailer
If you think you were excited about the new Star Wars teaser, think again.
There have been many reaction videos to the new two-minute clip, but it's difficult to beat these.
First, a Catholic priest from Netherlands. Father Roderick Vonhögen is a huge Star Wars fan and he filmed himself watching the two-minute clip for the first time. 
The priest is known for his take on pop culture in his podcasts.
His reaction will make you smile - whether you're a fan or not.
Just look at his face! That is a look of love.
Did you react like this while watching the teaser? Is it possible for the average person to express this much joy?
And this is what happened when he saw Han Solo and Chewbacca on screen. It's like he's seeing long-lost relatives after years alone on desert island.
In fact, he even says "Oh My God". His diocese's bishop may have something to say about.
It's a hard act to follow.
Though this mash-up of Matthew McConaughey in Interstellar appearing to watch the trailer captures that "all the feels" tone.
And then there is the new generation.
Before the old nerds start criticising youngsters for not getting Star Wars on "as many levels as they do", check out the reactions of these kids.
Fandom starts early, folks.
This girl was so engrossed that she couldn't eat her food.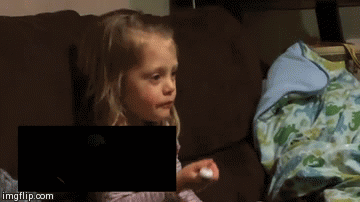 Clearly, his excitement didn't need to be pacified 
And then there is this kid...
Let's be real, all you fans were reacting exactly like this girl when Han and Chewie turned up.