Ariana Grande wants you to 'Focus' on her in her new single
Ariana Grande is back with her new single Focus.
Released on Oct 30 on iTunes and Spotify, the music video is also available on her Vevo channel on YouTube.
If you were not aware of this new release, there is a high chance that you are not a follower of Grande's social media channels.
She has been pushing this since the start of September.
The hard sell is not too surprising. The singer has been making headlines for many things other than her vocal somersaults.
The teasing on Twitter — since early September — has been accompanied with a countdown to the release.
Unable to contain her excitement, for the 24 hours before the release, Grande took to Instagram to upload snippets of her music video, counting down to its release today (Oct 30).
For this comeback, the petite singer traded in her brunette locks in favour of silver tresses.
Maybe she's trying to emulate CNN news anchor Anderson Cooper.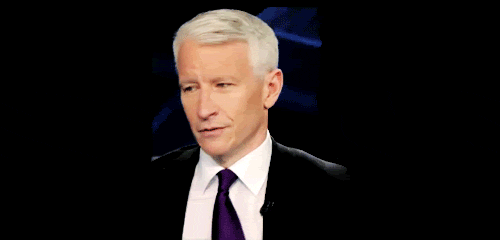 The video also involves much hair flipping and twirling.
Focus is meant to be Grande's most empowering song to date, with notions of Grande as an individual and what she is setting out to do.
MTV highlighted a video released two weeks ago on her Honeymoon Diaries channel. 
The YouTube channel which features behind-the-scenes footage during her Honeymoon tour  and it is there that Grande explains the meaning behind the song.
"The first line of 'Focus' is: 'I know what I came to do and that ain't gonna change.' What I came here to do in this world is not only to entertain but to love, to share, to listen, to improve, to learn, to share music, to share experience, to share feelings, to make people feel happy and empowered."
---
6 things to Focus on:
1. She finished the song back in May.
On an Instagram post, Grande wrote: "So we finished #focus 5.5.15. we've been so patient & now it's only 10 days away.... I. have. so. many. butterflies. #10daysTilFocus"
2. She started the announcements — albeit cryptic — for the new material at the beginning of September.
3. Grande brought in the big guns. She worked with Grammy nominated US songwriter/producer Savan Kotecha. Don't know him? You'll know his hits.
 Ellie Goulding's Love Me Like You Do, The Weeknd's Can't Feel My Face, Usher's DJ's Got Us Fallin' In Love and One Direction's What Makes You Beautiful.
He also produced Demi Lovato's latest, Confident.
4. It's purple. Very, very purple. And then some...
There's Grande dancing with people in purple (trying saying that five times fast)...
Even Grande in a purple box...
5. She gives a load of lip too. Maybe she's been influenced by Miley's last video?
6. There's some not-too-subtle product placement at the start of the video. Hello, Samsung. Well, music videos ain't cheap.
Sources: MTV