Watch these kids build their ideal Singapore at SG100
This article is more than 12 months old
Kids are the future of tomorrow so it only makes sense that they have a vision of what Singapore would look like in the next 50 years when the nation celebrates SG100.
Lego invited some children to do just that - imagine what Singapore would look like in 50 years.
And the result was surprisingly heartwarming.
Firstly, Lego built their own version of what the city would look like in the future.
In it, the city was filled with many grey skyscrapers.
While these structures were unique, they made Singapore, known for its reputation as a garden city, look soulless.
Thankfully, these kids came to the rescue.
So what did they change?
Adding some much needed greenery and nature
This boy built a park so he can give flowers to his mother... and his girlfriend.
He definitely has his priorities right.
Having dinner at home with your family every night
This girl says: "Grandma loves it when everybody eats together at home."
It's good that family values are still important in the future. 
Caring for animals and wildlife
"I want animals and people... to make friends. Dogs without friends are very poor things."
Spend more time with parents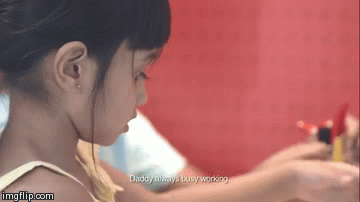 In perhaps the most touching segment, this girl placed her home next to her father's office so that he can "come back home faster".
Why? When she asks to play with him, this girl's father replies: "Not now. Later okay?"