Grey: Fifty Shades of URRRRGH! 12 of the worst lines in the book
I have been given great assignments before. Ones that I have leapt towards with open arms.
This was not one of them. Arms folded. Fists clenched. Teeth grit.
I was asked to read Grey (subtitled Fifty Shades Of Grey As Told By Christian).
My first thought was that the subtitle should be Scraping The Barrel.
This is the first book told through the first person perspective of Christian Grey - the suave protagonist of the series.
Full disclosure: I have never liked the series that this book is a part of.
I tried reading it. I have read much of it by osmosis thanks to Tumblr sites, whether they are mocking or lauding the work. 
Okay, thanks to Jamie Dornan being cast at Grey in the film, I have been looking forward to the DVD release of Fifty Shades.
So this was my first full plunge into the world of Fifty Shades literature.
Having gone through E L James' latest, I can only conclude that the supposedly mature, steely Christian Grey thinks  like a 16-year-old girl who has just discovered her sexuality. 
"Her sharp intake of breath is music to my ♦♦♦♦."
What kind of music would this be, Christian? Hard rock?
There weren't any other ways to describe your arousal? 
Is this the real inner dialogue of an urbane billionaire?
Knowing that Christian Grey thinks like this, I don't think that I can fully enjoy Jamie Dornan now... or ever.
Why have you ruined the DVD for me, EL James?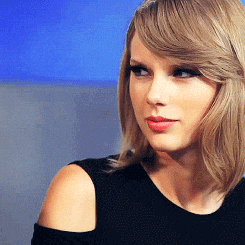 "Her hair is beautiful. Lush. Long. Thick. Idly, I wonder what it would be like to braid."
Erm, okay?
Braiding? That's the first thing he thought of when he saw her long, thick, luscious, beautiful hair. Braiding.
It's a good job he keeps his thoughts to himself. Surely saying that out loud during a seductive encounter would end things pretty abruptly.
I mean, we know Chris Pratt knows how to braid hair – but has the act of braiding suddenly become a sexy act?
Okay, I stand corrected. It is sexy. But only if Chris Pratt does it. He can do ANYTHING.
"She moans into my mouth, the call of a siren, and finally I can sample her: mint and tea and an orchard of mellow fruitfulness."
Honestly, this sounds like his mind is wandering. It sounds like he's drifted off to thinking of a buffet he's been dying to go to for ages. "Mmmm. Mint tea. Fruit platter.... Ooh Lobster".
I have to admit, the more I read of this the more I too hear the siren call. Except in my case is is not the seductive sirens of Greek myth.
In my case it's more of a warning siren or fire alarm.
Christian: "Come, I want to show you my playroom."
She's nonplussed, the little v forming between her brows. "You want to play on your Xbox?"
I laugh out loud.
Oh, baby.
Yes, Anastasia, I'm sure a grown man has invited you back to his home so that the both of you can play on your Xbox.
You know there's a fine line between sweetly innocent and just plain stupid?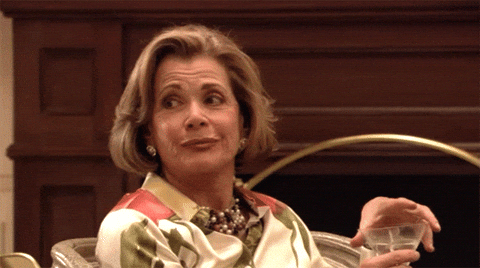 "Please, Ana, let me make love to you," I whisper against her mouth.
"Yes," she responds - and my body lights up like the Fourth of July.
Speaking of stupid, I can't get over how stupid this line is.
No man thinks like this. I asked friends and colleagues to make sure.
The general consensus is that this sounds like a 13-year-old girl writing in her diary about her first kiss.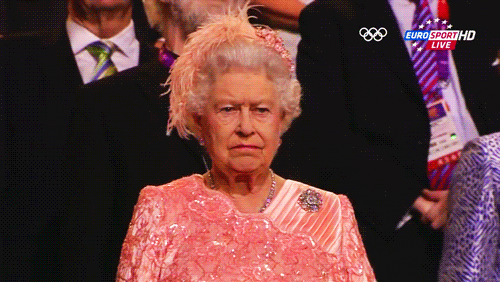 She complies, and I lean up on my elbow, looking at her. "If you are going to cry, cry in front of me. I need to know."
"Do you want me to cry?"
"Not particularly. I just want to know how you're feeling."
Why is there so much back and forth going on about whether or not she needs to cry. Just cry if you want to, Anastasia!
I suspect these two are like the couples who hold everyone up in the queue because they can't choose whether to get fries or onion rings.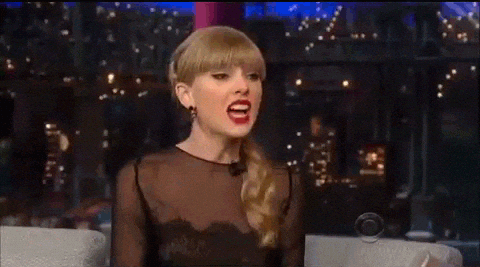 Christian Grey: "Who else can turn me on via e-mail?"
Is that a challenge? Christian must have a a very low benchmark.
Either that or he has the weirdest out-of-office message ever.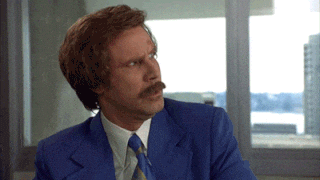 "Laters, baby". 
This is how Christian signs off most of his emails to Anastasia. 
"Laters, baby"?
No wonder, she thought his playroom was basically a room where you play the Xbox.
Has E L James met any men over the age of 19?
Or maybe she is trying to destroy her empire through this consistent character assassination.
"But she wants more. She wants all that romantic ♦♦♦♦."
Classy.
Perhaps this is the time to remind you that the Fifty Shades of Grey movie was released on Valentine's Day.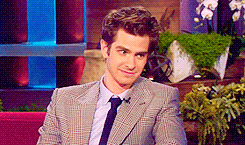 "I'm rich, so what? She just needs to get used to that."
I'm starting to wonder if the real inspiration for Christian Grey was actually Donald Trump.
Yes, there are clearly many problems with being rich that she has to "get used to". One of which appears to be possessing the qualities of a moron.
Her words travel directly to my ♦♦♦♦, passing "Go" on the way. 
Did you collect $200 too, Christian?
This is proof that you can include a Monopoly reference in every sentence.
Anyone else wish he'd just go straight to jail?
Oh, hang on. Handcuffs? Metal bars? He'd probably enjoy it.
"Christian, this is my mother, Carla." Ana gestures to her mom.
"Mrs Adams, I'm delighted to meet you."
Her mom's eyes are all over me. ♦♦♦♦! She's checking me out. Best ignore it, Grey. 
This is basically the textbook definition of humblebrag. To himself.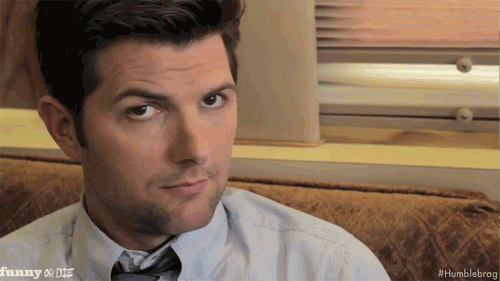 Of course. Class A narcissism.
She could have just been staring because there's a stain on his tie. Maybe his fly is down. 
CONCLUSION:
Well, Christian Grey is not who I thought he was. My impression that he was manly and cool has been shattered.
Although, to be honest, I gradually found myself increasingly invested. Why Christian didn't like to be touched? (Any fans care to shed light on this matter?)
And then there were the cheesy, laughable "thoughts".
While I hated them, I also looked forward to the each cheesy line.
It was so bad, I wanted to discover just how much worse it could become.
Oh no, I have discovered a guilty pleasure.
It's as erotic as a cold, damp flannel but it will provide a lot of laughs. 
CONTEST:
And if you want to try your hand at being EL James (it's not very hard), take part in our contest.
We want you to G-rate Grey.
We have chosen three paragraphs – and we want you to G-rate it.
The funniest entries will receive a copy of Grey.