Jurassic World's Chris Pratt pre-apologises for offensive remarks
REPORTING FROM BEIJING
Of course there are the menacing dinosaurs. Huge beasts that dominate the screen.
But there is little doubt that Chris Pratt is the biggest star in Jurassic World, the fourth installment of the much-beloved Jurassic Park franchise.
He has charm in abundance and can switch from steely-eyed hero to wide-eyed goofball in a second.
And there's also the body.
Pratt has been keeping the same fine physical form he achieved for Marvel's Guardians Of The Galaxy. The chunky oaf we grew to love in TV comedy Parks & Recreation is gone. For now.
Pratt is a chiseled adonis. And even in a pale grey suit, it shows. (One of the advantages of seeing the actor in person).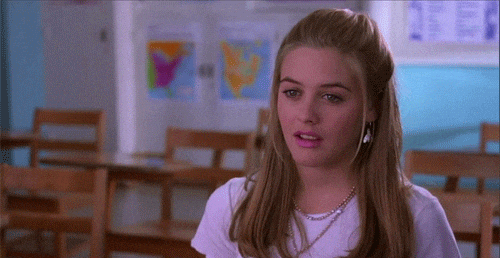 Pratt, along with lead actress Bryce Dallas Howard and director Colin Trevorrow are embarking on a worldwide press junket that began in Beijing, China on Tuesday (May 26).
During the press conference, he told the mostly Chinese press that it had been his dream has always been to be a part of the Jurassic Park franchise since he watched the first movie in 1993.
Pratt said, paraphrasing his other hit of 2014, The Lego Movie: "Everything is weird!
"I've always wanted to be a part of this and here I am - a part of Jurassic World. It's actually still weird that I'm a movie star."
He added: "The franchise shaped who I was as a kid. And I'm so excited to see a new instalment as a fan."
But the conversation was soon steered back to the dashing figure he has cut for the past two years.
The fascination partly stems from the fact that before Chris Pratt was the pefect Star Lord, he was the epitomy of Dad Bod. 
For Pratt, the constant bulking up for big-budget action sequels means that he has since lost the now-apparently-trendy figure.
For those not in the know, the dad bod belongs to men who hardly go to the gym and sport a slight beer belly. So, generally men.
Pratt, who formerly had a dad bod, said that he doesn't feel he missed the boat. 
He said: "Well, I still have some great pics of my dad bod."
Pratt as Andy Dwyer in Parks And Recreation. PHOTO:NBC
Another ultimate sign that you are a dad bod for life?
Pratt said: "I've got all kinds of awesome dad bod friends." 
He continued: "In terms of equality, we've been advocating for less objectification of women. The answer was more objectification of men." 
And well, fans have plenty of opportunities to objectify Pratt.
He can be seen in magazine covers posing for sexy shoots - something that would have been unimaginable two years ago. 
He even described his latest photo shoot for a magazine. 
"You mean the one with me in a wet t-shirt, with my nipples poking out?" said Pratt. 
And be happy, ladies. Pratt is giving you permission to lust over him. 
Pratt said: "So go ahead, objectify me all you want. I'm telling you. It's funny and I'm glad. We have a long way to go in terms of creating real equality socially, economically, politically. We have a long way to go. I'm just doing my part; and this is probably the part I pre-apologised for."
Well, being a movie star promoting a major film means that there is going to be a lot of Chris Pratt for the next few weeks.
He's in good spirits though and even poked fun at the some of the gaffs made by his Marvel colleagues while promoting Avengers: Age Of Ultron.
Pratt announced that he is pre-apologising to his fans for any potentially offensive statements he makes during the junket.
Well, Pratt did say something suspect that might get some feminists grumbling.
Describing the romantic relationship between Pratt's Owen Grady and Howard's Claire Dearing, he joked: "Well, he also needs to 'tame' her ...and bring out her animal side."
Maybe all actors should apologise before embarking on press junkets (I'm looking at you Jeremy Renner and Chris Evans).
Nevertheless, Pratt remained charming and funny throughout talking about his experience on the movie, including the physical toll it took on him.
He said: ""There was absolutely no acting on some days. It was just sprinting, running, sliding. But it was fun."