Hello Kitty 4 EVA
Here are six reasons you might want to fly with the Taiwanese airline
While traveling to far-flung countries can be thrilling, long-haul flights often dampen that excitement.
We would know. We had the opportunity of a lifetime when we were tasked to cover the Golden Globe Awards on Jan 10 in Los Angeles.
It was a 21-hour journey and we were dreading it, but thankfully, our fears did not become reality on our EVA Air flight.
CONNECTIONS
With long-haul flights come the dreaded stopover, but EVA Air made the connection hassle-free and smooth.
Our wait at Taipei Taoyuan International Airport was about 100 minutes.
EVA Air ensured that we had enough time to make the connecting flight comfortably yet we didn't have to spend too much time hanging about.
On our flight back to Singapore from Los Angeles, the transit lasted 3 hours and 55 minutes - we had enough time to freshen up after the 13-hour flight and enjoy a nice meal.
ELITE CLASS
EVA Air's premium economy offering was a godsend.
There was enough leg room for us to stretch our legs comfortably.
The carrier also has seats that are roomy enough to allow passengers to recline without affecting the person seated behind them.
EVA Air's Elite Class also allows passengers to check in two pieces of luggage of up to 28kg each. Shopping spree, anyone?
ENTERTAINMENT
If you're set on watching a movie instead of sleeping, EVA Air gives you plenty of up-to-date options.
They include Oscar-nominated films like The Martian, which won the recent Golden Globe for Best Motion Picture - Musical or Comedy, as well as crowdpleasers like The Intern.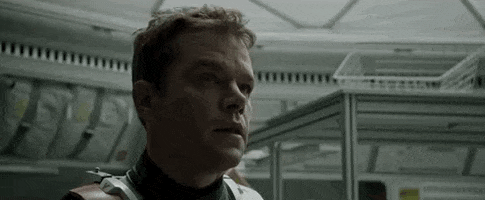 For a complete movie experience (read: no interruptions from screaming babies), passengers are given noise-cancelling headphones.
There is also Wi-Fi onboard for those who can't tear themselves away from social media.
LOUNGES
We were grateful to be granted access to one of the four luxurious EVA Air lounges at Taipei Taoyuan International Airport.
If you are feeling grimy, there are shower suites, with toiletries and towels provided. And if you're hungry, there is a buffet spread that includes dimsum, ice cream and even alcohol.
SECURITY
As soon as we stepped off our first flight and made our way to the transfer, we were asked to head to the lounge. We skipped the long queues and went straight to get our carry-on bags cleared by security. It hardly took five minutes.
HELLO KITTY
Our flight from Taipei to Singapore was on the EVA Air's famed Hello Kitty plane and, needless to say, we had our cameras ready for selfies.
From napkins to cutlery, everything was Hello Kitty. Even the safety booklets featured the famous feline and its friends from Sanrio.
---
EVA Air is offering flights from $550 to Houston, Los Angeles and San Francisco.
Click here for more details: http://bit.ly/EVANAPromo
For immediate travel between Jan 10 to March 31 on Elite Class Promo from $500 to Taipei and $2,000 to North America.
Click here for more details: http://bit.ly/EVAElitePromo
*The New Paper's 2016 Golden Globes team's flight from Singapore to Los Angeles was courtesy of EVA Air.