Remembering American Idol
The lights will go out  for American Idol next year.
Fox announced that it won't be renewing the long-running reality talent show, meaning season 15 will be its last.
Since it began in 2002, Idol has given us a lot more than just singers.
It has given us memories. For some, the type of memories likely to make one wake at night in a cold sweat.
Here are just a few other things Idol gave us...
...for better or worse.
---
Simon Cowell, template villain
---
PHOTO: STARTV
His TV break was on the original UK version of Idol, Pop Idol. His frank and sarcastic style quickly saw him transported stateside.
Cowell's is the first name that comes to mind when you think of American Idol. He may have left in 2010, but his style was indelible.
The "judge from hell" made many enemies thanks to his brutal honesty.
Cowell rarely keeping his thoughts to himself he had a knack with the withering put down.
Even his style of praise had an ominous build-up.
He made it necessary for every talent show panel to have its own "Cowell" figure.
Thankfully, few decided they need to follow so closely when it came to hair style, deep 'V' tops and extra high waistbands.
For a while it really was entertaining.
It wasn't so much what he said, but how he said it. 
And a special mention has to go to the bickering with Paula Abdul.
---
Creepy Steven Tyler
---
Seasons 10 and 11 of the show brought a new element to the show.
Replacing the sneering Brit was the leering uncle.
Remember the time when the 67-year-old Aerosmith frontman appeared to hit on a 15-year-old contestant... in front of her father?
Even J-Lo and Randy Jackson weren't expecting that.
"Hot, humid and happening just like your daughter". #AWKWARD (especially when you see the size of her dad).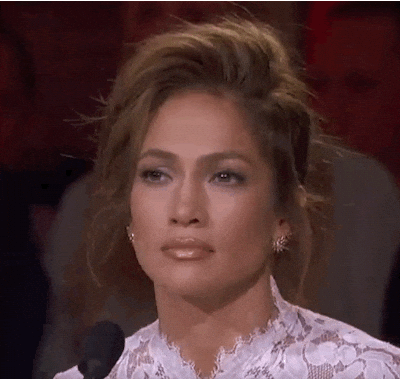 Then there was telling 16-year-old Victoria Huggins that her skirt was showing "just the right amount".
This was the awkward thing about Idol during the Tyler Period. 
 Idol was always a clinical, sterile environment. Tyler wrote several chapters of the handbook on being a debauched rock star.
It was never a comfortable mix.
---
Randy Jackson, dawg
---
PHOTO: STARTV
An unknown to the general public before Idol the record producer was also a bassist and a session musician for Journey in the 80s.
On idol, he was the guy that let people down gently. Well, relatively. Compared to Cowell's drop-them-from-a-height approach, unleashing a wild bear would be nicer.
He was also known as the show's fun guy.
And if being known for using terms like "dawg", "dude" and "pitchy" can be called an achievement, well, well done for that too.
Shockingly, as nice and normal as Jackson was, he's had more personality that the rotating cast of judges that came after Cowell.
And when he left after Season 12....who knew music stars could be so dull?
---
Laughing at those less fortunate
---
How far would you go to reach your dream?
Some would do anything to be the next American Idol.
Yes, as much as you don't like to admit it, each series became less interesting after the auditions were over.
Idol reintroduced the idea of laughing at those delusional enough to believe they had talent.
Or those just out to get noticed, like Katrina Darell, for example.
She had a backup plan in case her voice wasn't enough to convince Simon Cowell to put her through.
She may well still be dining out on the fact that she is the bikini girl. (If KFC counts as dining out).
The following season, a copycat tried the same trick on the judges...
And then there are the sweetly unforgettable ones.
Does the name William Hung ring a bell? Maybe his dancing will.
But mostly. The delusionals, like Keith Beukelear, had everyone tuning in most of all.
But the joke could go too far and the acts go on for too long.
---
Ryan Seacrest, the salesman
---
PHOTO: E! ENTERTAINMENT TELEVISION
American Idol would be a very different show without Ryan Seacrest.
It would certainly be less dramatic.
To be honest, he nailed saying: "Dim the lights, here we go"
But does anything get the guy down? He's just so... chirpy 
---
Winners that were not winners
---
PHOTO: FOX
PHOTO: SONY MUSIC
The first singer is Season 5's third runner-up Chris Daughtry.
Below that is Taylor Hicks, possibly the last notable winner, due to the grey hair not the music.
Yet it's Daughtry that had the bigger career with hits like Home and Feels Like Tonight.
Then there's Season 8 runner-up Adam Lambert is enjoying a more successful career than winner Kris Allen.
Lambert has been touring with legendary rock band Queen and has a dedicated fanbase known as Glamberts.
As for other winners?
Name the last four winners of American Idol. Go...
Anyone?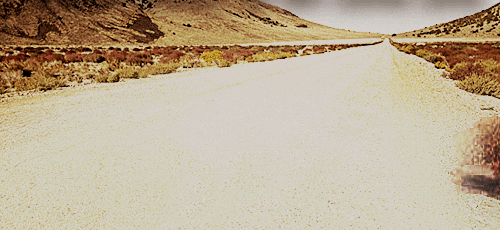 No. We didn't think so.