Grieving British couple clones dead dog successfully
This article is more than 12 months old
A grieving couple, who lost their beloved pet dog Dylan six months ago, have been granted their own Christmas miracle - a cloned replica of Dylan.
The couple, Ms Lara Jacques and Mr Richard Remde, became parents to a cloned puppy that they have since named Chance.
Sooam, the South Korean laboratory that leads the world in dog cloning, was responsible for creating an exact replica of Dylan (below with Jacques).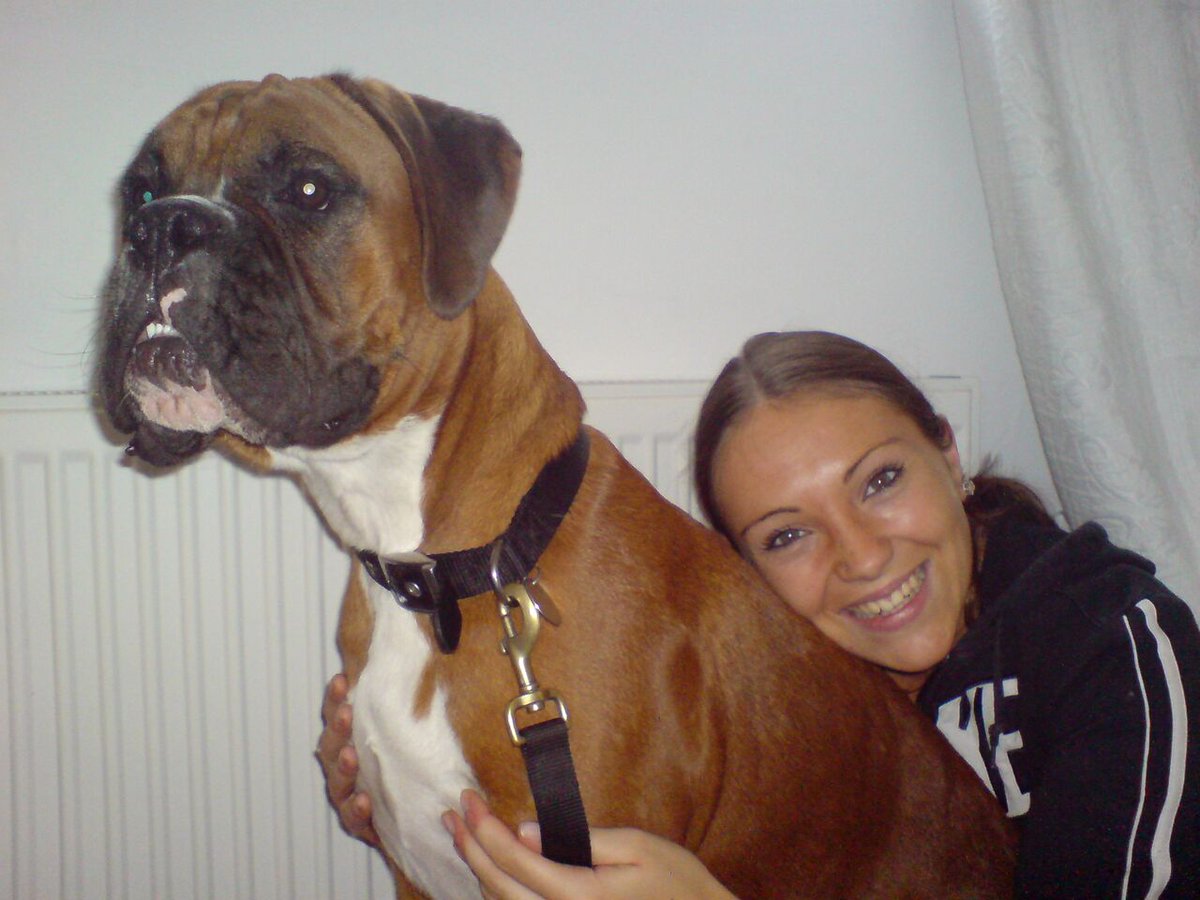 While Sooam has produced more than 700 dogs for commercial customers, this is the first time that a cloned dog was created from the DNA of a dog who had been deceased for more than five days.
Dylan had been dead for 12 days before his samples were taken.
The boxer dog died of a heart attack six months ago in June after being diagnosed with an inoperable brain tumour. He was only eight years old then.
Jacques had first heard about dog cloning from a documentary about a competition Sooam ran for one UK dog owner to have her dog cloned for free.Ms Rebecca Smith won the competition to have her dachshund, Winnie, cloned successfully.
This convinced the couple to try to clone Dylan and they paid $100,000 for the procedure.
Mr Remde flew to South Korea with the samples of his dead dog just four days after its death.
But the samples were insufficient, so Sooam asked the couple to extract more samples for cloning.
The couple had kept their dead dog frozen.
Dylan was then cloned with those samples 12 days after its death.
The couple flew to South Korea over the weekend to witness the birth of the cloned puppy and said they were overwhelmed after witnessing the birth in the operating theatre at Sooam.
Ms Jacques said: "The whole thing just feels surreal. I lost all sense of time. I have no idea how long everything took, the whole thing made me feel very disoriented. I was just clinging on to Richard for about an hour and a half after Chance was born."
Mr Remde aded: "After they got him out, I still couldn't quite believe it had happened. But once he started making noises, I knew it was real. Even as a puppy of just a few minutes old I can't believe how much he looks like Dylan. All the colourings and patterns on his body are in exactly the same places as Dylan had them."
Sooam scientist David Kim said the birth of the cloned dogs was exciting for the laboratory.
"This is the first case we have had where cells have been taken from a dead dog after a very long time. Hopefully, it will allow us to extend the time after death that we can take cells for cloning," he said,
Sources: The Guardian, Mail Online