Justin Bieber models Calvin Klein underwear - yay or nay?
Justin Bieber is adding underwear model to his list of accomplishments, kicking off 2015 with some very sexy teaser photographs of his Calvin Klein shoot on instagram.
The 20 year old singer modeled for Calvin Klein and was clad in nothing but tight white boxer briefs (to put the focus on his washboard abs).
Calvin Klein also released teaser videos from the latest campaign, featuring Bieber and model Lara Stone.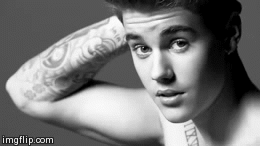 Compared to some other celebrities who decided to model for underwear brands, Bieber brings a very boyish look to the campaign. Maybe a bit too boyish.
So we've decided to round up some of the hottest celebrities to have ever done an underwear campaign. 
Who's your favourite? Vote in the poll below! 
Justin Bieber


 

Jamie Dornan


 

Mark Wahlberg


 

Nick Jonas


 

David Beckham


 

Antonio Sabàto, Jr.


 

Cristiano Ronaldo


 

Djimon Hounsou

Photos: Calvin Klein, Instagram, YouTube

Sources: E! Online, Buzzfeed