Transporter star Jason Statham, a competitive diver?
If you still need proof that nothing ever dies on the Internet, here's another.
Footage of action star Jason Statham competing in the 1990 Commonwealth Games for England has resurfaced, just in time for this year's Games in Glasgow with Statham in a pair black swimming trunks.
In the video, the star of "Lock, Stock and Two Smoking Barrel", "The Transporter" and "The Expendables"  is seen taking dives from various platform heights as the judges look on.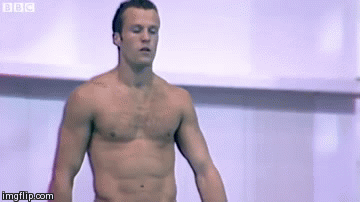 Apparently the judges were not too impressed by his efforts, as his best result came at the 1-metre springboard, where he finished eighth, reported the Daily Mail.

Judges looking unimpressed: YouTube screen capture: Jordan Reay
To be fair, it is not as if he was ever trying to hide his past. He openly admits that he once competitively jumped off ledges clad only in a pair of black swimming trunks.
Here's an interview he did with American journalist Katie Couric.
Lucky for him, fate dictated that he was better suited as an action star on the big screen.

Cinema still: Killer Elite. Starring Jason Statham. Photo: Cathay Pictures
Source: YouTube, Daily Mail.