Are Singaporeans really this bad at dating?
This article is more than 12 months old
Are Singaporeans really this bad at romance and dating?
According to some of the stories submitted to The New Paper for our Valentine's Day giveaway, it appears that there are some who are horrible at courtship.
It is no surprise then that the number of marriages last year took a slight dip from 2014.
There were a total of 23,805 marriages last year involving at least one Singaporean, down from 24,037 in 2014.
Continue to share with us your stories about your worst dates and stand to win restaurant vouchers to P. Bistro at Palais Renaissance and Spathe Public House at Muhammad Sultan Road (fill up the form below).
Meanwhile, here are some of the common complaints about dating here in Singapore.
---
It seems that some of the biggest gripes are about who pays for the first date. Men lament that women expect them to pay for a first date.
One reader, Reza, said: "My worst date ever was with an indecisive and a 'gold-digger' girl."
He said that they had decided on ice skating. But she changed her mind and wanted to watch a movie instead. 
She then told him that she wanted to have a drink and dessert at a cafe nearby.
Reza said: "The very next moment, she told me that she would go and find a seat and wait for me. That meant that I had to pay for everything... Even at the movies, while I was buying the ticket, she would stand far away so that I'm the one paying."
He added: "I don't mind paying, but girls shouldn't be so obvious."
Another reader, Stanley, spoke about a dinner with a girl who ordered the most expensive items she could find on the menu. 
"The starters were mostly priced at $15-20 with only one dish that cost $50. She chose that one. Same for the mains. There was only one dish priced at about $100 while the rest cost up to $50. Yet, she chose the most expensive dish," he said.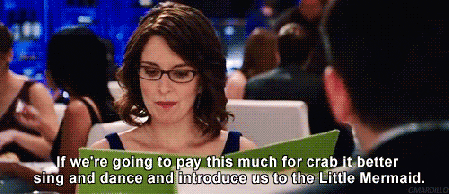 He added: "It all tasted horrible... because she ended up eating my food. At the end of it, she had the audacity to ask whether I was feeling okay as I had hardly touched the food."
Meanwhile, women complain that it is not gentlemanly to "go dutch" on a date.
Hui Cheng recalled a date at a restaurant, where she had bumped into her ex-boyfriend, who is a tall and rich man.
As with all exes, it's only normal to come out looking like the winner. But Hui Cheng was disappointed.
She said her date was "someone who was shorter than (her)... and was wearing jeans and sneakers when we went to a slightly posh restaurant to eat dinner". 
Her ex-boyfriend then texted her to tell her that her taste in men has gone down the drain. 
She was mad and decided she couldn't continue with dinner. 
"Hence, I called for the bill. I thought my date would pay for the meal to save my pride and face... (But) he insisted that we go dutch. In fact, he even insisted that I should pay for the dessert because he did not touch the dessert at all," she said.
"Everything happened right under my ex's nose. Can you imagine how badly I wanted to shove my date into a hole?"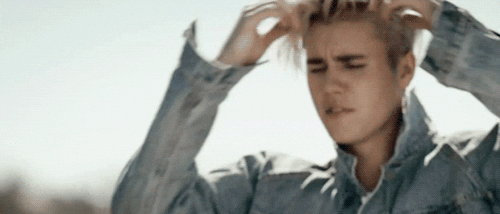 Another no-no for guys? Don't tell women what to do or eat!
Isabella recalled a date who advised her against eating dessert at a buffet. And we all know that's the ultimate sin.
She said: "I have a sweet tooth... I'd usually have my desserts before my main course but my date insisted on a systematic way of taking and eating my food."
He kept telling her that having dessert first meant that she was not doing it right.
In the end, Isabella did not have any dessert at all. Poor girl!
Another reader, Esther, had a date bring her to a Chinese restaurant. Not knowing that she did not eat certain dishes such as roast pork, duck, yam, venison, and asparagus, he went ahead and ordered these dishes without asking her about her preferences.
When the roast pork arrived, she told him she did not eat pork. 
Esther said: "He became defensive and started saying that she was crazy not to like roast pork... He was angry, agitated and showed a bad temperament.
"I apologised but told him it would have been courteous of him to ask me before he ordered the dishes. Yet, he felt that he was not in the wrong," she added.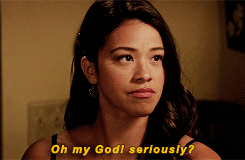 "Thank God the nightmare was over within hours."
Xiaoling had a similar experience.
She said: "My worst date was a guy who pretended to ask what I wanted to eat but will question and nitpick at my choices.
"In the end, we will just eat what he wants to eat. He was just giving me the illusion of choice."
Both men and women should pay attention to their dates
Alvin said he hates it when his dates check their phones constantly.
He said: "Her obsession of wanting to check her phone for messages or check for latest posts on Facebook or Instagram as if she was some celebrity... It was as though I was invisible throughout the date."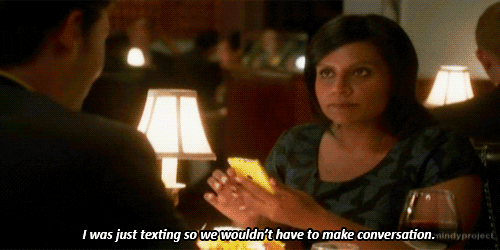 Another reader, Alvan, also said that he doesn't like it when his dates talk non-stop about themselves and make him feel like he's the lesser individual in the equation.
Girls, and guys: Dress to impress!
Guys, a rule of thumb? Don't wear T-shirts, three-quarter length pants, or sandals for your first date - especially if it's at a posh restaurant.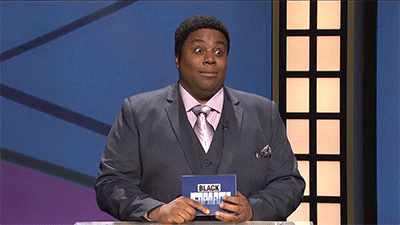 This is what Hui Xia's date wore for their dinner date.
She said: "When we were about to enter the restaurant, one of the staff stopped us and pointed out that diners needed to be in smart casual and we were refused entry."
If that wasn't humiliating enough, her date started ranting at the staff member.
Don't treat your dates like objects
When you're on a date with someone, give him or her your full intention. It's rude to check out other girls.
Hui Fan recalled a date with a man who kept his eye on all the other women nearby.
She tried to ignore it and just tolerate his behaviour till the date ended but he only got worse.
"At the last leg of our date, when we had a casual drink at a pub, he managed to hook up with another girl who I noticed he had been checking out since we stepped into the pub. 
"I did not expect that he could boldly hit on another girl in front of me. When I hinted several times that I wanted to leave, he actually asked me to go home on my own," said Hui Fang. 
---
Submit your own 'worst date' story and win!
We've extended the contest closing date to Sunday, Feb 21. 
We have five 3-course set lunches for two at Spathe Public House and five pairs of dining vouchers worth $100 from P.Bistro. to give away. 
Go here for contest details.