WATCH: How would Miss Universe (the real one) achieve real peace?
This article is more than 12 months old
If you're still wondering whether Miss Philippines truly deserved the Miss Universe crown (ahem Steve Harvey), CNN is here to help allay your doubts. 
In case you've forgotten: At the Miss Universe finals last month, Harvey mistakenly crowned Miss Colombia instead of the real winner, Miss Philippines Pia Wurtzbach.
So to make sure she does indeed deserve her crown, CNN news anchor Don Lemon asked the reigning Miss Universe the most typical pageant questions.
And Wurtzbach was every bit the perfect pageant queen with her answers. 
"How would you bring about world peace?" asked Lemon.
(Anyone having flashbacks to Sandra Bullock in Miss Congeniality?)
Wurtzbach answered: "By telling people that communication is the best way to achieve world peace. I think the reason why there is war is because there is conflict caused by miscommunication."
She is right.
After all, Harvey's gaffe almost caused World War 3.
In fact, Miss Colombia is still bitter about the incident, saying in a recent interview that it "has been very hard" and "very humiliating" for her, so much so that she "hasn't received phone calls" because she "had to grieve for what happened". 
Lemon then asked Wurtzbach: "If you had one wish, what would it be?"
While she gets some points for not actually saying "world peace", Wurtzbach's answer comes close: "Contentment for everybody".
Especially for Miss Colombia.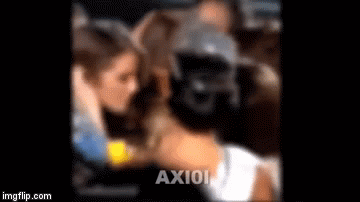 Lemon also asked the all-important question: "If you won the lottery, what would you do with the winnings?"
Wurtzbach said: "This is money I didn't really earn myself. Share it with friends and family, put some money in charity, and save some of it for future investments."
Okay, okay, we get it. You're perfect.
But for good measure, Lemon also asked: "Who is Miss Universe 2015?"
Confidently, Wurtzbach answered: "Pia Alonzo Wurtzbach".
Mystery solved. Miss Philippines is the real Miss Universe indeed.
Source: CNN