Brace yourself for this: Hello Kitty is not a... cat?!
This article is more than 12 months old
After all the queuing and fighting over the Hello Kitty plush toys at McDonald's, did you know this one simple fact?
Hello Kitty is not a cat.
Yes, I repeat. Not.a.Cat.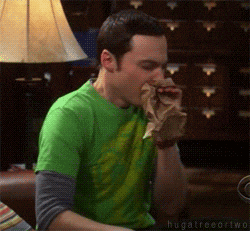 This breaking news was revealed in an interview with anthropologist Christine Yano, who is curating an exhibit for the Japanese American National Museum.
She tells the LA Times that she was "corrected" by Sanrio when she described Hello Kitty as a cat.
Yano said: "That's one correction Sanrio made for my script for the show. Hello Kitty is not a cat."
So what is Hello Kitty, if it's not a kitty?
Yano continued: "She is a little girl. she is a friend... She's never depicted on all fours. She walks and sits like a two-legged creature."
And Sanrio has confirmed this.
Needless to say, the Internet reacted.
Katy Perry took on the heavy responsibility of making the world right again: 
Yet, some were in denial:
Others really went off the deep end:
Some are deliberately choosing not to accept the truth:
Some stated the obvious - It's Obama's fault:
What else do we not know about Hello Kitty?
Well, it is becoming apparent that we didn't know anything at all.
Here are other facts:
1) Hello Kitty may not be cat. But she has a pet cat. Yes, let that sink in. Also, her pet cat is called Charmmy Kitty.
2) Hello Kitty is British as she is the daughter of George and Mary White who stay outside of London.
3) Hello Kitty's name is actually Kitty White.
4) Hello Kitty has a twin sister, Mimmy.
That was a lot to take in.
Source: LA Times, Time, Sanrio